How AIA contracts address issues arising due to the COVID-19 pandemic
By AIA Contract Documents, March 25, 2020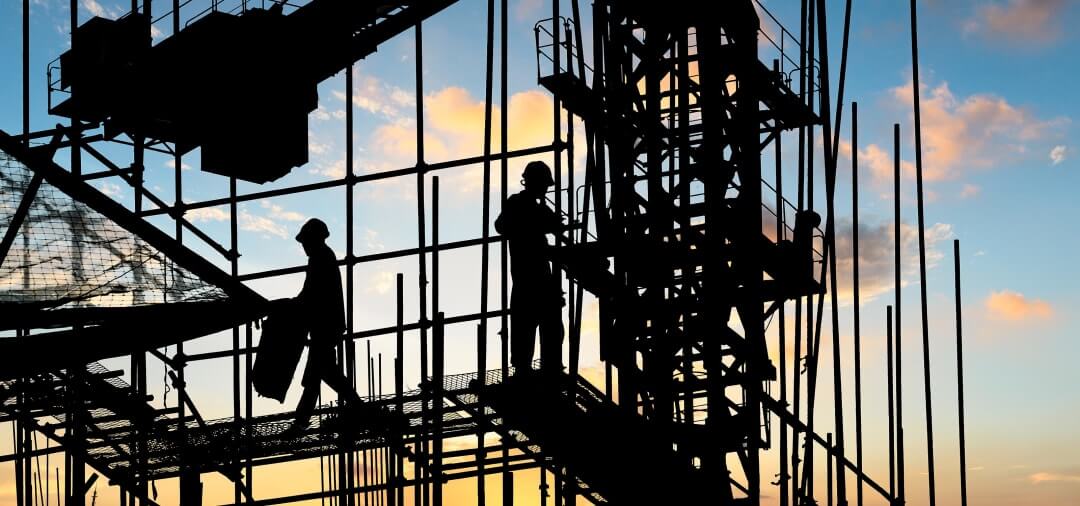 For the foreseeable future, the design and construction industry may experience considerable disruptions, such as material shortages, construction delays, work stoppages, and suspended and terminated projects due to the coronavirus pandemic. This article provides some tips on how to handle project delays, suspensions, and terminations with AIA documents, and also provides a list of some insurance issues to consider.
GENERAL CONCERNS
Construction contracts anticipate and have mechanisms in place to apportion risk, and potentially adjust project schedules, if a party is unable to complete contract obligations due to circumstances out of their control. In this regard, you should understand the government guidelines and restrictions in place as they potentially relate to your contract. If you are unable to perform your contractual duties due to restrictions, your contract may provide protection. If you can perform your contractual duties but need to adhere to guidelines, then you will need to communicate such limitations with all project parties.
KEY DOCUMENT LANGUAGE
The A201®-2017, General Conditions of the Contract for Construction addresses delays, suspension of work, and termination, all of which may result from the coronavirus pandemic and related "other causes beyond the contractor's control."  If the contractor is delayed, A201 section 8.3 states that the contract time shall be extended for a reasonable amount of time. It is common practice for project architects to make this determination in collaboration with the parties involved after assessing the Contractor's position. The A201 document contains various other provisions that might apply to projects affected by the COVID-19 pandemic, to include, for example, section 14.1.1.2 (Termination by the Contractor). The owner may also have the right to suspend and terminate the contract for convenience, as set forth in A201-2017 sections 14.3 (Suspension by the Owner for Convenience) and 14.4 (Termination by the Owner for Convenience), respectively.
The B101™-2017, Standard Form of Agreement Between Owner and Architect addresses the architect's standard of care, changes to the architect's performance of its services, and project suspensions. B101-2017 also contains general statements regarding the architect's responsibilities and timeliness of professional services. The owner and architect should evaluate section 3.1.3 requirements for the project schedule as it might be applicable to delay issues arising from COVID-19. The standard of care language in B101 Section 2.2 speaks in general terms about the timing of architect's services.  Lastly, note that the "flow-down" provisions in the A401™-2017, Standard Form of Agreement Between Contractor and Subcontractor and C401™-2017, Standard Form of Agreement Between Architect and Consultant may be triggered in this instance. Therefore, all project parties, to include subcontractors and consultants, should understand their respective rights and obligations arising from these provisions.
CLEAR COMMUNICATIONS
Generally, you will want to provide notice and document everything – and your agreement may require it. Almost every construction contract requires a party who asserts a right or claim to provide notice. The AIA contracts are no different. Prudent project participants should review all their contracts to determine if notice is required for their projects and circumstances. Proper documentation would also be prudent. In this situation, it may be better to err on the side of too much communication.
All parties should review the contract terms and clearly communicate the intentions with respect to ongoing work. Early and proactive communication is likely better than reactive communication in this situation.
If it's feasible to continue the project work and all parties agree to do so, some best practices include:
Ensure you are in accordance with CDC guidance and requirements imposed by the local government;
Include descriptions on how you intend to complete the project work using remote capabilities; and
Update the contract with any decision to alter the agreement's schedule, services, or compensation.
If the parties suspend or terminate the project, various contract remedies may be triggered. These remedies can include those associated with suspension, termination for cause, termination for convenience, etc. Each of the AIA agreements deal with these issues in similar, but subtly different ways, so you should review your contract with counsel to ensure that your contractual obligations are fulfilled.
INSURANCE CONSIDERATIONS
Most construction contracts require the parties to obtain multiple types and levels of insurance. section A.2 of Exhibit A ("Insurance and Bonds") to the A101®-2017, Standard Form of Agreement Between Owner and Contractor where the basis of payment is a Stipulated Sum gives the owner the option to purchase various types of insurance that may be analyzed to see if coverage exists for issues related to COVID-19. For example, the owner can purchase "Loss of Use, Business Interruption, and Delay in Completion Insurance," (section A.2.4.1) which can reimburse an owner for "loss of use of the Owner's property, or the inability to conduct normal operations due to a covered cause of loss." This type of insurance can, however, exclude claims if not based upon physical property damage or can even exclude claims when based upon business interruption due to disease, epidemic, etc. The owner can also purchase "Other Insurance," (section A.2.5.2) which might include policies designed to provide coverage in this instance.
Regardless, it may be prudent to check with an insurance advisor to see if your company or project has coverage for any business losses resulting from these events or if you have any coverage questions.
FUTURE PROJECTS
Understanding these contractual provisions and how they could apply to the circumstances of your project is key to mitigating problems that arise due to the coronavirus pandemic. The recommendation is to communicate with all the parties involved in the project to discuss potential adverse impacts collectively and determine a path forward. Of course, all decisions should be memorialized in a formal contract amendment.  One further issue to consider is delay language in contracts you are currently negotiating. Typically, delays need to be "unforeseeable" or, at a minimum, outside of the party's control to trigger a delay claim. Now that the COVID-19 pandemic is well known, parties will have to negotiate appropriate language for future potential delay claims.
OTHER RESOURCES
*AIA has provided this article for general informational purposes only. The information provided is not legal opinion or legal advice and does not create an attorney-client relationship of any kind. This article is also not intended to provide guidance as to how project parties should interpret their specific contracts or resolve contract disputes, as those decisions will need to be made in consultation with legal counsel, insurance counsel, and other professionals, and based upon a multitude of factors.